struggle-first
Creating Struggle-First Pages
If you had a deep understanding of the struggle your buyer is going through right before she comes to your marketing page, what type of page would you be making so she reacts to your site by saying "I feel understood!".
Well: a Struggle-First page is what you'll likely be making.
See: When Struggle-First Pages Beat "Features and Benefits" Pages
---
Videos
I started making videos on creating these Struggle-First pages.
For the next ones, I'm thinking about:
Wix
WordPress using Divi
Webflow
I'm posting these on YouTube, Twitter and I'll mention them in my newsletter too.
Articles
Here are some articles from this site that are a good starting point to learn about this Struggle-First page. Just so you know, every service page I've got on this site is an example of a Struggle-First page.
What does a Struggle-First page look like? Well, spoiler alert, you start the page by showing the visitor you understand their struggle so they react by saying "I feel understood!" That's it? Well, actually, you continue showing the visitor you understand their struggle some more… Check these articles, and you'll see.
Articles with Example Sites
Articles on Structuring a Struggle-First Page
Articles on Understanding Your Buyer's Struggle
Articles on Improving a Struggle-First Page
---
If You'd Like A Review of Your Landing Page
I offer a /review service to help you evolve your landing page. If you think you've gone far enough on your own with your landing page and would like my help, please check out the three options for the /review service (two paid options, one free).
---
Hope that helps!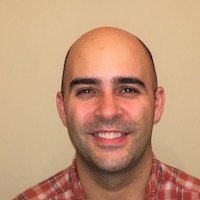 Pascal Laliberté
pascal@hey.com
Ottawa, Ontario, Canada
Find me on Twitter or sign-up to be notified of new articles: