Consultant on Buyer Understanding
for Software Founders
For sharpening your understanding of the buyer's motivation, your marketing copy and your feature set.
---
I'm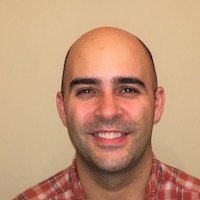 Pascal Laliberté, and I help software founders like you get into the minds of your buyers.
…

when your customers continue to cancel, despite your product's new features;

…

when your landing page and your product positioning aren't working;

…

when your customer interviews are hit and miss;

…

when your product just isn't sharp enough;
I offer three levels of engagement: Product Rescue (multi-month), Product Coach for 3 weeks, or Review of 8 Customer Interviews.
Maybe it's that Your customers continue to cancel, despite the new features you're building…
You got there by doing the right thing. You listened to your customers and built what they asked for. But despite building the stuff people asked, buyers aren't buying like they used to.
You're getting churn. More churn than normal. A sustained wave of cancellations, and it's not just because of a market slowdown. Something needs to change fast.
You were going to overhaul your product. Change your whole vision, risk it all. But you decided instead to dig deeper into the minds of your customers. That's why you're here: to slow down and to do things right.
Maybe it's that Your landing page and your product positioning aren't working…
You've put in some effort, but you're stuck not knowing which h1 to use, which features to highlight…
"Should I highlight this feature or this other one? Should I keep it general or should I center on specific use cases?"
You did your best to explain what the software does, why it would be beneficial. Target market, target problem. You've removed everything that wasn't helping, keep things simple and clean. But what's missing?
"I've followed some of the norms, but it doesn't seem to be converting."


I can help you turn these problems around.
Jump down to Services I Offer
Maybe it's that Your customer interviews are hit and miss…
You've conducted some customer interviews, and you got some good points, but you just don't feel like you got to the good insights like you hoped.
Maybe your buyers are different than what you originally thought they'd be. You'd like to dig deeper.
You've started talking to your buyers. But you don't think you're getting the whole story. You want to understand what's going on. And you no longer know which questions to ask.
Maybe it's that Your product just isn't sharp enough…
"Our buyers are using the product for purposes that surprise us. We're getting cancellations, unused features. We thought we knew what problem our product was hired to solve, but we no longer do. We need to stop building and building and we need to start digging and digging."
---
What if This Was Your Future:
Let's transport you to a time in your future when your product is on track:
You've made some new money and you know why the money happened.
Visitors to your marketing pages keep telling you "I felt understood" and as a result have been signing up, upgrading with confidence, keeping their subscription going for a longer time…
You have what you need to prioritize the next steps in your product's development. You can now say you understand your buyer's motivations, you know what's going on.
You've grown to have a deeper understanding of your buyers because you heard some insightful purchase stories from some of your buyers…
You've upgraded your strategic direction with a new vocabulary to describe how your customers need help getting progress on their struggles…
You've discovered what causes someone to buy your product, which of the features is really supporting the "job" your product is being "hired" to do…
That's what's in the books for you, once you learn to get in the mind of your buyers. I can help you with that.
---
Services I Offer:
3 options…
Option #1
Product Rescue
Expensive (revenue share) because I run your product for a while.
I'll lead improvements to the product positioning over multiple months. I'll run customer interviews, form hypotheses, prepare changes (Shape Up) to the app for your developers to implement, tweak the landing pages and track performance.
USD $10k+ with revenue share, multi-month project.
Start here:
Over the next week, I'll initiate the discovery exercise by creating a page where we'll have our discussion (async video + text).
Option #2
Product Coach for 3 weeks
Over 3 weeks, I coach you on your product strategy. It'll be helpful if you're already introduced to the Jobs-to-be-done Theory of customer behavior, but we can cover quickly at the start of those 3 weeks.
I'll help:
Identify the struggling moments your software is hired to resolve
Hypothesize on the broader aspirations (the progress) your customers wish to attain
Map out the anxieties they experience while deliberating a purchase.
Review your landing pages and taglines
Review some interview recordings
Determine if your product needs an overhaul, a tweak, or if it won't end up working at all
We'll discuss your strategy over async text and screen shares on a page on which you'll be invited and I'll provide a 2-working-day turnaround time on our exchanges over the 3 weeks. No live calls, all async video and text.
Start here:
After pre-payment, you'll receive an invitation to a page where we'll hold our coaching discussion.
Pascal helped me tremendously to pin down the messaging and site structure of railsreviews.com. His systematic method for discovering hidden opportunities and buyer hesitations is one of a kind. With a sharp eye for customers' struggles, his analyses are insightful, actionable, and rewarding. I'm looking forward to collaborating with him again in future projects.

—Julian Rubisch
Option #3
Review of 8 Customer Interviews
I will provide feedback on 8 customer interview recordings you conducted over 2 weeks or less. I'll provide interpretation, highlight things I spot, include thoughts on product strategy. I'll also provide feedback on what to improve for you next customer interviews, so it's best to pick two weeks where you'll have some more interviews you'll be performing.
Additionally, at the end of the two weeks, I'll provide a one-pager summarizing the insights identified from the interviews. Useful for sharing what was learned with other members of the team.
I worked with Brian Casel of ZipMessage.com, reviewing his customer interviews. Here's what he had to say:
I also found it helpful to bring in someone else to listen to my calls, check my biases, and spot insights I'd miss.@pascallaliberte has a sharp ear for customer research and analysis. He's been a huge help with analyzing my calls, comparing notes and takeaways 👍

— Brian Casel (@CasJam) May 23, 2022
Start here:
After pre-payment, I'll create 8 pages on which you can upload your customer interview recordings. That's where I'll share with you videos of me providing my feedback and showing my notes. Interview recordings must each be 1 hour or less.
Instead of…
If you're hesitating, consider the alternatives…
What's the impact of another month with churn, with bounces on your site, with undecided visitors?
What if the overhaul you're considering doesn't change a thing to your sales?
What if you were to put the same amout of money into ads? Would you be better off on your goals?
What if you take some investment money? You know they'll ask you to shorten your runway to be more bold and daring.
Instead of all this…
You could start conducting customer interviews next week. I hope you do!
You could double down on applying Jobs-to-be-done theory so you can have a predictive model of your buyer's deliberations.
You could try putting evidence on your landing page that you understand the buyer's struggle. Make them say "I feel understood!"
You could try changing your landing page copy to help reduce anxieties, instead of adding appeal.
You could try changing the words you use in customer interviews, like asking retroactive questions that activate recall instead of asking for hypotheticals that activate creativity.
If you do any of this, I hope you'll tell me all about it. Just drop me an email to share.
Stay sharp!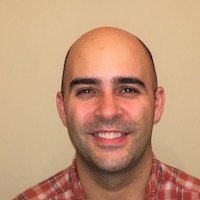 Pascal Laliberté
pascal@hey.com
@pascallaliberte
Ottawa, Ontario, Canada