interviews
A collection of articles on conducting Jobs-to-be-done purchase interviews...
You've heard about how there's a kind of purchase interviews that stands out from the pack.
A kind of interview that, when done properly, dispenses with the confirmation bias and the noise and gets answers to the questions:
What caused my buyers to pull out their credit card and give us money?
What initiated their search?
What is my product really competing with?
What were people using before using my product? What were they switching away from and why was that alternative no longer doing the job?
And, more zoomed in:
What were the forces that caused them to act at each point, go forward, hesitate, go back, struggle with something, get back on the tracks?
For what jobs did those buyers "hire" my product? What was the delta, the before and after, the enough-is-enough, the aspiration, the struggling situation that urgently needed movement and momentum?
So that you can:
---
So here's a collection of articles from this here site on the topic of purchase interviews.
On What The Interviews Are Made Of
On When These Interviews Come in Handy
On Setting Up Interviews
On Example Interview Findings
---
Hope this helps. If you'd like a hand with those, be sure to check out the /understand service or we can start with a /visualize exploration call.
If you'd like a PDF of these articles to take with you, just drop me an email (address below).
Stay Sharp!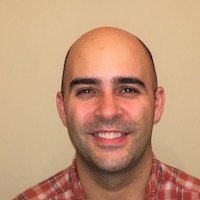 Pascal Laliberté
pascal@hey.com
Ottawa, Ontario, Canada
Find me on Twitter or sign-up to be notified of new articles: